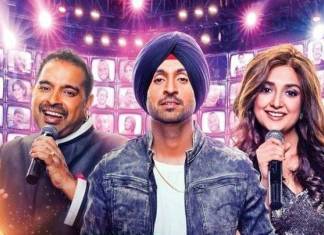 Rising Star gets a whole new concept for the audience and for those contestants who wants to glares their name in the field of singing. The show was in updates from many days and the audience was also much curious to see a live singing reality show. This time the Colors Tv channel gets a whole new show in front of all the people. After completing the successive season of Big Boss the channel had gets the singing reality show Rising star.
This show is based on the on the Israeli singing competition HaKokhav HaBa. The show is being hosted by Shankar Mahadevan, Diljit Dosanjh, and Monali Thakur. All the three judges are the great singers of Bollywood industry. The show is get started and creates the magic in its first episode. This can be called a pure reality show which telecasted live. It will be much fun to see the contestants singing live and the audience giving the votes live as well.
The makers of the show had promoted it on a huge level as well. The audience can straight get connected to the show and can give their opinion live. This makes the show separate from the other shows. If you also want to vote for your favorite contestant that you need to follow this simple step to register yourself for Rising Star Voting:-
Download the colorstv app.
Sign in to the rising star panel and then you will see a yes or no section.
If you like the signing then slide yes and if you not then slide no.
If you will say yes then your picture will appear on the screen.
This will show your pic live on the screen and you will also become the part of the show.
In the first episode almost all the contestants get high votings and the wall gets off for almost everyone. This platform of singing will be more effective as the contestants will get the live voting. Stay tuned with us for more updates and entertainment feeds like this.