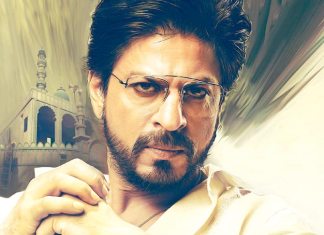 The Shah Rukh Khan starer movie Rees is doing a great business at the box office. The people all around the world are liking the movie and giving a film their full love and supports. The box office collection of Raees has crossed the mark of 250 crores across the world, the total worldwide collection of the movie till 12 day is Rs 259.42 crore. The movie is continuing its success and getting full support and love by fans.
Rees has earned 7 crore rupees on 4th February, on Saturday in India. Since, 25th January when the movie was released, on the second day the box office collection of the movie was on the peak. Raees has grabbed 26.30 crores on its second day of release, 26 January. After republic day (26 Jan.) the collection started decreasing and the collection graph started falling downward. On it's releasing date, the Shah Rukh Khan's movie earned 20.42 crore.
Shah Rukh's Raees is considered as the first big hit of the year 2017. The movie was released one day before of national holiday (26 Jan.) and it got the advantage and earned good money on Republic Day. As per many reports that come in front, Rees is also considered as the year's first movie which entered in 100 crores in India very quickly. The Rahul Dholakia's film is doing good at the box office and creating a good profit.
The center of attraction in the movie is not only King Khan but Nawazuddin Siddiqui too played his role with all honesty and people are becoming the fan of his acting. The movie is gangster zone movie and it is full of action. As an actress, it's the first movie of Raees' actress Mahira Khan. By the movie, Mahira got a chance to debut in Bollywood with superstar Shah Rukh Khan. Mahira is a Pakistani actress and Races is her debuting movie in Bollywood. However, in our neighboring country Pakistan, the release of the movie is still on hold.