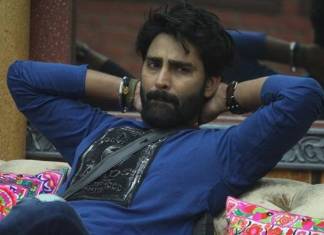 The followers and fan of the reality show 'Big Boss', are much excited for the season 10, as this time this season gets the great plot for the audience by involving the common people as the contestants. This season gets much for the audience and also make the people go mad at the drama created by the commoners. Manveer Gurjar who seems vanished in the starting days proved himself that he is more capable and worthy of the title.
Manveer Gurjar's victory call as the victory of common people. The updates which came in front after the exit of Manveer Gurjar from the house with the trophy make let his fans and followers in shock. Manveer's fan following can be visualized as he wins between the tough fight with Bani Judge who also have a great fan following and was one of the strongest contestants in Big Boss 10 house.
The competition was much tough between the four finalists but at last Manveer won the season by winning audience's heart. Manveer Gurjar calls much connected to the people and also have a lot of strength. But the news coming about his marriage and behavior now becoming the point of sadness for his fan. Manveer was welcomed in his village with huge pomp and show. People was gone mad to see him around them and welcomed him in a huge manner.
In the show, Manveer tells the co-contestants that he had run away from his marriage and that is why his father was not like to talk to him. But now, Manveer's real life story is showing the different phase. The video was in updates, which is actually Manveer's marriage video and in which he was happily sitting on the mare. There was no sign of Manveer's sadness as he told in the show.
After the exit from Big Boss house Manveer also seen using abusive language which was also much shocking for his followers. Now Manveer also changes his statements and says that his wife has lived him before and he doesn't lie to anyone. Manveer's changed behavior and high attitude is more hurting for his fans. This is putting up the question in mind that was Manveer really worthy of winning the show. Stay tuned with us for more updates and gossips of Big Boss 10 like this.