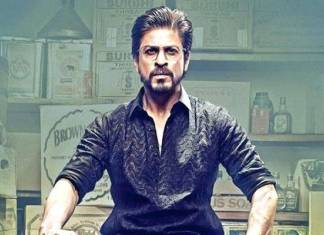 Shah Rukh Khan's 'Raees' had crossed the 100 crore line in the second week. The movie gets a great response from the audience in the first week. The magic of Shah Rukh Khan worked in the first week and gets a huge collection as well. Later on tthe audience seems moving towards Kaabil as it as a more connected story. People will like to go for Kaabil, after 6 days of the release of Raees.
This is also calling to be a hard phase for Shah Rukh Khan that his movie no longer able to collect a major amount. This is calling to be one of the biggest projects by Shah Rukh in 2017 as the first two movie 'Fan' and 'Dear Zindagi' was not able to touch the scoreboard of 100 crores. Looking towards the updates about Raees, the movie only gets the charm of Shah Rukh Khan and a real-life-based story.
Shah Rukh Khan's acting gets much praised by the experts and that is made the collections go higher. Here is the day-wise collection of Raees:-
Day1- 25th January - Rs 20.42cr
Day2- 26th January - Rs 26.30cr
Day3- 27th January - Rs 13.11cr
Day4- 28th January - Rs 15.61cr
Day5- 29th January - Rs 14cr
Day6- 30th January - Rs 8.25cr
Day7- 31st January - Rs 7.52cr
Day8- 1st February - Rs 7.1cr
Day9- 2nd February - Rs 6.25cr
Day10- 3rd February - Rs 6.60cr
The movie's collections get much influenced by the clash with a big banner film 'Kaabil'. Both the movies get a tough fight. In the starting days, Raees seems to be creating the magic but it slightly starts vanishing after that. Raees collections are not much impressive for King Khan of the Bollywood industry. The movie is now in the second week and looking to collect more. Stay tuned with us for more updates and entertainment feeds like this.