<
What is catchier with Karan Johar's upcoming movie "Ae dil hai mushkil", the answer will be somewhat different this time. Apart from Karan Johar's concept, larger than life concept, the chemistry between Aishwarya Rai Bachchan and Ranbir Kapoor is sizzling and equally admirable.
Despite MNS attack on the movie for casting Pakistani actor Fawad Khan in the movie, one cannot wait to watch the movie and especially the new onscreen Jodi, which is appreciating.
Recently, the lead couple of the movie has done a steamy photoshoot for Filmfare's November issue in which both are seen handling each other with same passion and sensuous emotions and how tenderly they are embracing each other.
The photo shoot will feature the best version of Aishwarya and Ranbir. Anyone who is having any doubt after watching the movie's trailer can see this photo shoot and admire their chemistry for hours.  Their chemistry makes them the current hot on-screen couple in Bollywood.


Both the actors have a huge age gap, which actually doesn't matter for these professionals to give their best for the photo shoot. Ranbir has said in an interview on his chemistry with Aishwarya Rai Bachchan that "age is just a number and it has nothing to do with love.
Once a person told me to be with a person with whom you really want to grow and not with a person who becomes a teacher and teach you how to grow.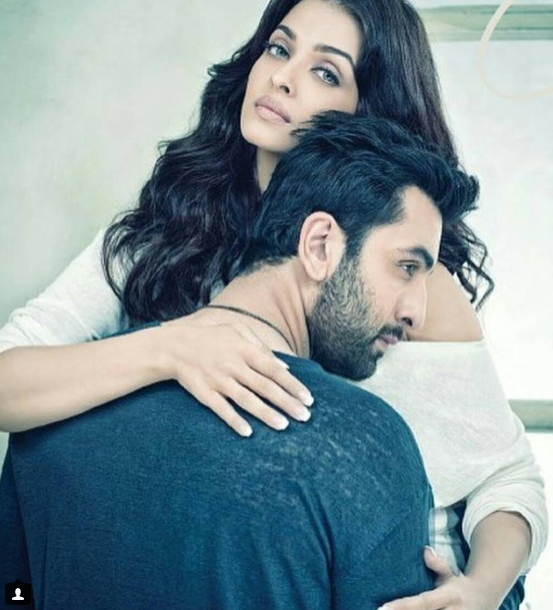 Love is different and should not be associated with number. You can love someone 10 years junior to you or 10 years older to you. It will work the same way."
The photos were posted by Dharma Productions on Instagram and they become viral on internet. The movie seems to have a love triangle between Aishwarya Rai Bachchan, Anushka Sharma and Ranbir Kapoor which will release on October 28, 2016.