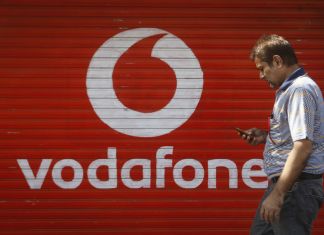 Vodafone India on Monday introduced a new international roaming pack. It has been named as Vodafone i-Roam FREE. The tagline of this pack is "home-like tariffs while roaming in 47 countries". It offers free unlimited calling and high-speed data in the US, UAE, and Singapore. In other countries, users will get incoming calls free but data will be charged at Re.1 per MB, and outgoing calls will be charged at Re.1 per minute. This seems to be a very cheap plan in comparison to the previous expenses that users paid for any international telecom operation.
The Vodafone i-Roam FREE pack comes in four variants. A Rs.500 pack is valid only for 24 hours, Rs.2500 pack has a validity of seven days, Rs.3500 pack has a validity of ten days, and finally, the Rs.5000 pack has a validity of thirty days. The company has also announced that the travelers who regularly change routes can avail a flexible plan that will allow them to activate the plan once and they will get the benefits when they travel to any of the 47 countries. It will cost them Rs.500 and will be valid for 24 hours.
On the launch of this plan, Sandeep Kataria, Director-Commercial, Vodafone India has said "This is the first time ever UNLIMITED international plan and we are very excited to introduce it for our top three travel destinations( namely: traveling- US, UAE, Singapore). We are making data and calls, both incoming and outgoing, completely free in these countries." Kataria labeled the previous roaming plans as "Bill shocks and wallet draining calls."
Kataria also added that their company would complete eliminating the hassle of changing SIM cards when traveling abroad. With this plan, customers can freely use their local number for any international use without having to worry about the extra charges. They can remain confidently connected with the help of their Vodafone number whenever they travel.
Sandeep Kataria also assured about the best of voice and data services during roaming. According to reports, Reliance Jio and Airtel India have also released very attractive roaming plans. Even BSNL has recently introduced several cheap International roaming plans. All the telecom operators are having a 'war' over the title of "top service provider". Everything started when Reliance Jio entered in the telecom business.